Best of Yellowstone + Grand Tetons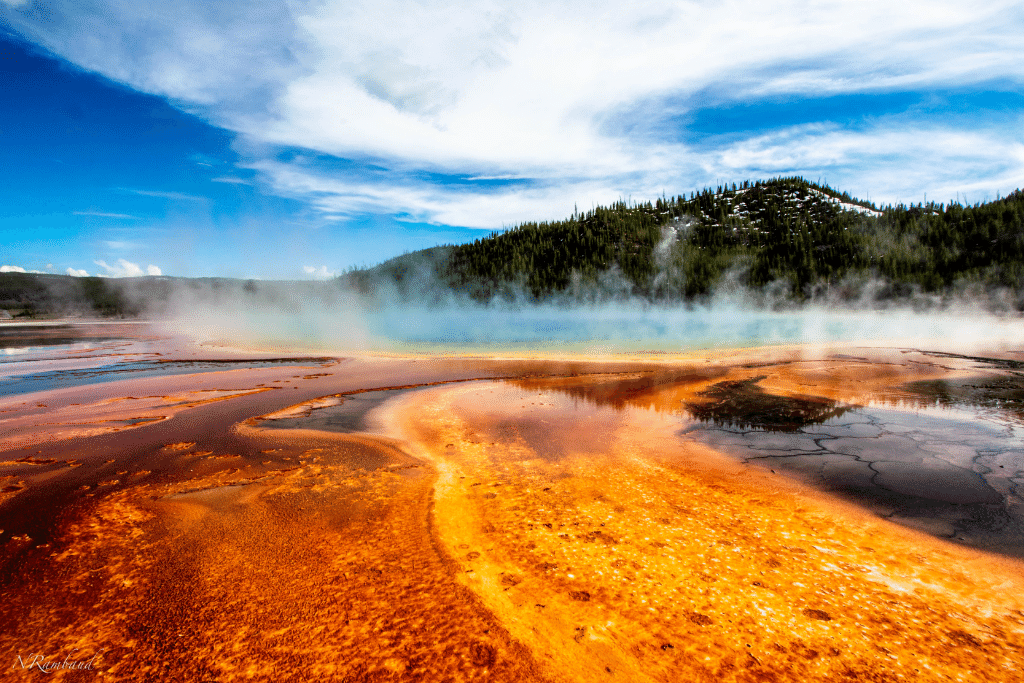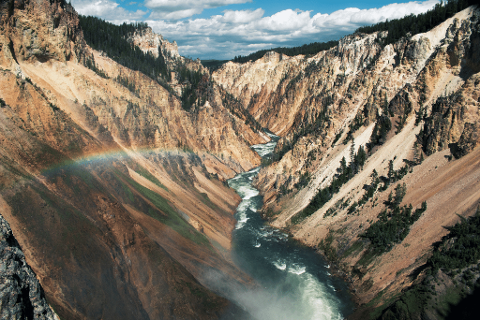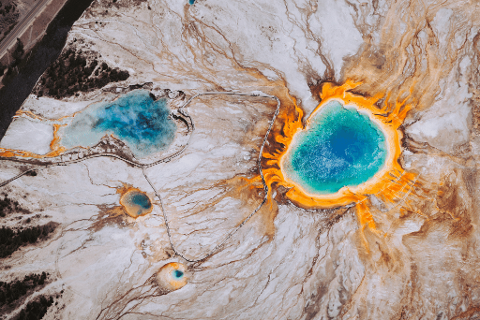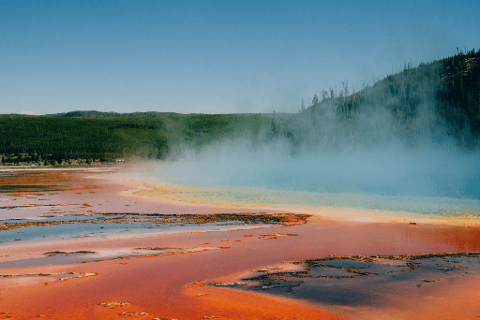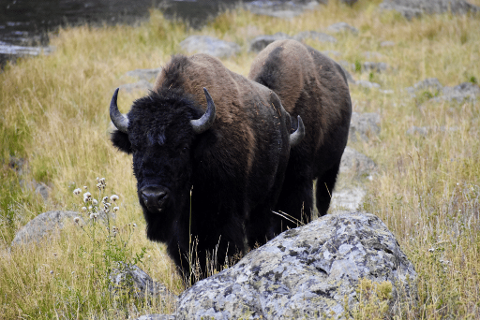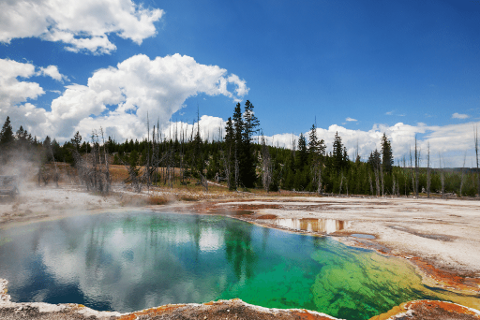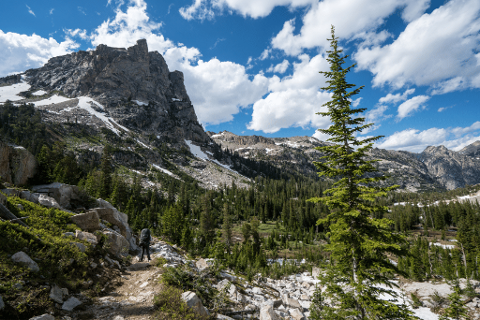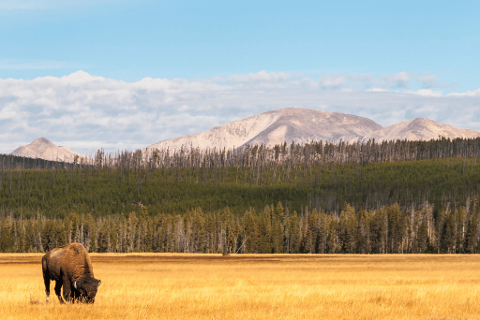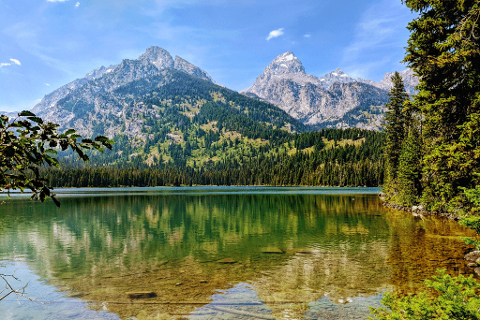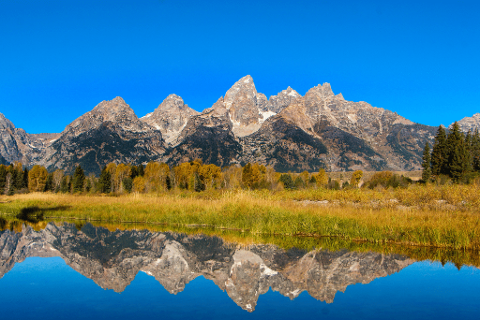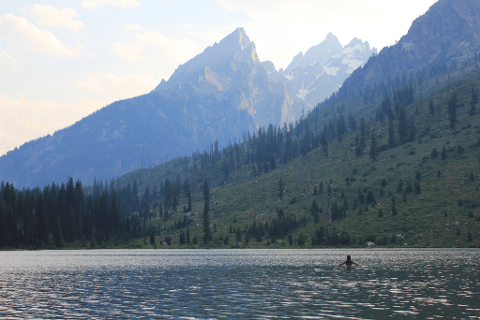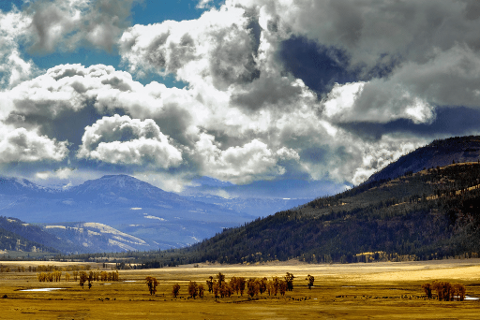 Durata: 7 Zile (aprox.)
Cod produs: P3KCPY
Explore the mountains, wildlife, thermals, hot springs and geysers of Wyoming on our 7-day Best of Yellowstone Tour and Grand Teton Hiking adventure! Cue the goosebumps as the SHE-nanigan Shuttle passes below the Roosevelt Arch inscription: For the benefit of the people. Preach, Teddy!
EPIC YELLOWSTONE TOUR, EXPLORER CHICK STYLE
Welcome to the world's first-ever national park, where you'll go deeper than a highlight tour to see all of Yellowstone's goodies.
Beginning north, nerd out over the world's great collection of hot springs with funky travertine terraces. Spider-monkey to the top of Bunsen Peak and clamber down to one of Yellowstone's two suspension bridges. There's even a two-hour horseback ride to a classic Dutch oven dinner.
LAMAR VALLEY
Blow up your photo roll tracking Lamar Valley wildlife on and off trail as the sun comes up. Our local wilderness guide leads the way as we break out the scopes searching for wolves, grizzly bears, bison, pronghorn, badgers, bald eagles, osprey, deer, and coyotes—who knows what we might see?
GEYSERS, THERMALS, AND HOT SPRINGS—OH MY!
Gaze into the Grand Canyon in search of rainbows from Artist's Point in the South Rim. Spend an entire day chasing enough geysers, thermals, and hot springs to last a lifetime. Catch Old Faithful being a total diva. Rise above the tourists for an osprey's view of Grand Prismatic Spring. Scramble up talus slopes to the top of Avalanche peak for views of the Grand Tetons 50 miles away. Soak and soothe sore muscles in hot spring fed rivers.
GRAND TETON NATIONAL PARK HIKING
Enter Grand Teton National Park for a favorite hike up Cascade Canyon, where you're surrounded by the towering mountains. Then wash it all off with a brisk swim in a cold mountain lake.
BEST OF YELLOWSTONE TOUR ACCOMMODATIONS
You'll get plenty of chill time in our quiet mountain lodge (first three nights) on the banks of Yellowstone River in Gardiner, followed by a Yellowstone National Park hotel (next two nights). End your girls' trip in a hotel nestled in the heart of Jackson with plenty of time to shop and throw back shots.
For full details, head on over to our website!