Iconic Inca Trail Trek to Machu Picchu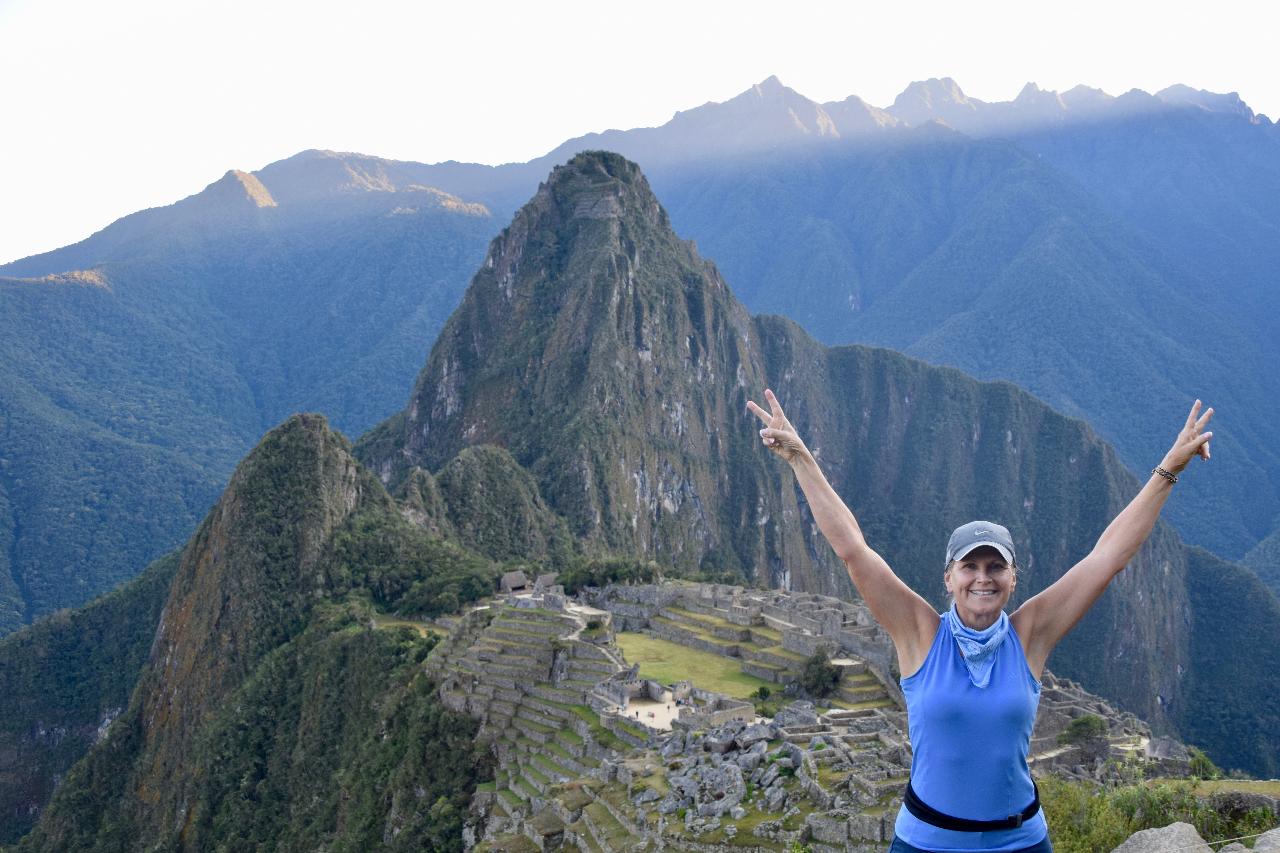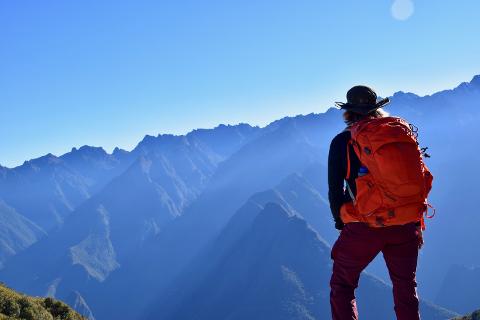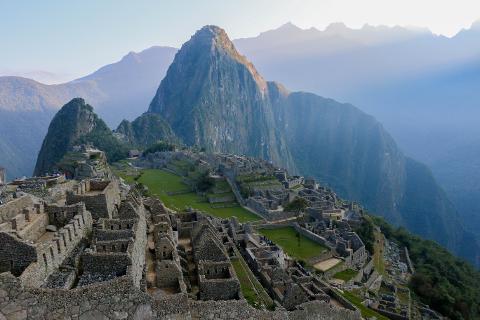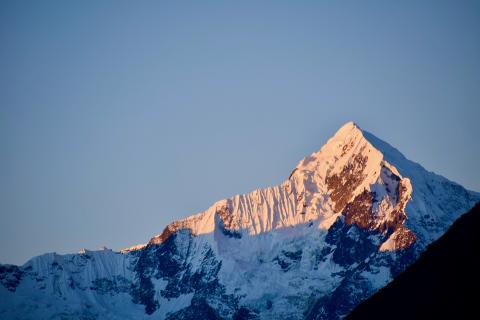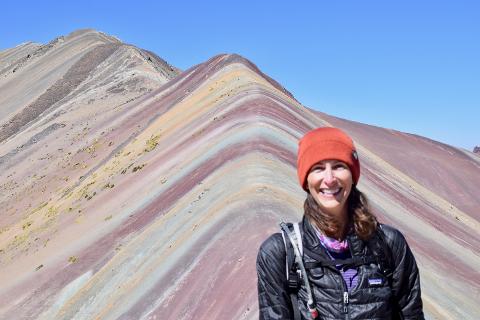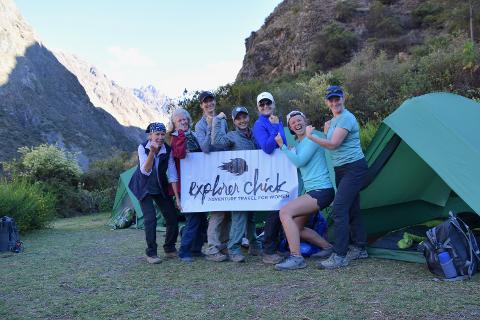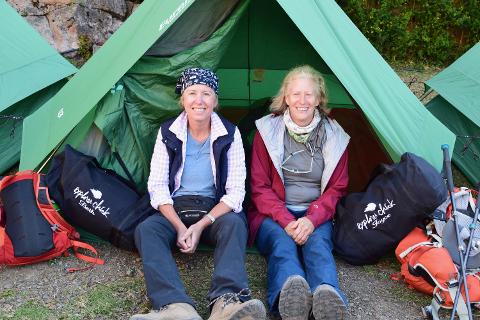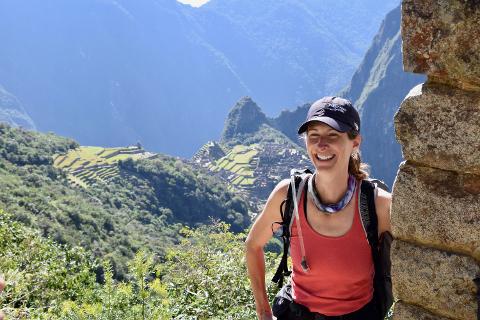 Duration: 9 Days (approx.)
Product code: PQBSR1
Hike the iconic Inca Trail to Machu Picchu in Peru with a small group of bold women! Our trip is fully-supported with deluxe camping, porters, and chefs. Prior to your hike, spend 3 days acclimatizing and exploring Cusco and the Sacred Valley. Then, spend 4 days and 3 nights trekking the classic route to reach Machu Picchu via the Sun Gate.
The highlight of your Inca trek will be that moment when you walk through the Sun Gate after four days on the trail into Machu Picchu at the Golden Hour when the sun starts to set!
CUSCO AND THE SACRED VALLEY
During the first part of your adventure you'll explore the ancient ruins, landmarks, and museums of Cusco and the Sacred Valley with Explorer Chick on private tours. Sites to see include Cusco Cathedral, the Inca Museum, and Sacsayhuaman. Our private guide will walk us through each site giving us a personal tour and revealing the stories of the Incan Culture. Along the way, we'll have a few surprises and special moments that will leave you moved by the spirituality and kindness of the Quechua culture. You'll visit the famous Maras Salt Pans and Moray Inca site learning about the experimental agricultural techniques. Be sure to bring some extra cash so you can stock up on the pink salt buying directly from the harvesters.
QUECHUA VILLAGE
Then it's on to a living Quechua village high in the mountains. The children will melt your heart as they race our bus up to their homes. As you step off our private bus, you'll be adorned in traditional clothing quickly feeling the warmth of the alpaca wool. Consider it quite the honor as the families show your their homes, serve up a traditional lunch cooked in the ground, and demonstrate their weaving techniques. The women of the village will have their hand-made goods available for purchase including intricate tapestries, hats, scarves, and more. Yes, this means you are supporting local, women-owned businesses with a direct injection into the local economy. (Yeah, we feel pretty good about that! ?).
INCA TRAIL HIKE
Then on Day 4 we will arrive to KM 82 to kick off our four-day trek on the Inca Trail to Machu Picchu. Emotions will be high as you watch our team of porters pack and prepare for a truly epic journey following in the footsteps of the Inca and their holy pilgrimage to Machu Picchu. Our very first night on the Inca Trail is spent at a private campground surrounded by Incan structures that will not be occupied by any other Inca Trail Trekkers. From this point on, we will then be staggered from the other groups. This means, we will be less likely to encounter crowds of hikers on the trail. We will be hiking behind the masses who are departing on the same days as us.
Over the course of 4 days and 3 nights you will hike up and over three mountain passes with the highest being the ominous Dead Woman's Pass standing at 13,828 ft. Oh, and you bet you'll get real familiar with those famous Incan steps. But all your efforts and screaming quads will be worth the views of breath taking valleys, soaring Andean mountain peaks, and stunning scenery. Throughout the 4 day trek, our private guide will also be walking us through and educating us on several of the ancient ruins that remain and can only be accessed by foot.
MACHU PICCHU AND THE SUN GATE
On Day 7 your step will quicken as you sense the Sun Gate approaches. Yes, walking through the Sun Gate is an honor that few get to enjoy. You just walked to Machu Picchu! And, close to sunset! Yes, the coveted Golden Hour! And now you get to revel in your accomplishments making your way down to the Citadel proper.
Then upon exiting, we'll be staying the night in Machu Picchu Town (Aguas Calientes), where you can shower and sleep in a real bed at our hotel. (And if you're feeling really frisky, grab a beer to celebrate!)
The next morning, you'll wake up fresh as daisies for Round 2 at Machu Picchu. Your private tour continues as our local guide takes us through Machu Picchu pointing out areas of significance. Oh, and you bet we be stopping at the BEST spots to snag those Glamour Shots! ? Afterward, we'll make our way back to Cusco!
DELUXE CAMPING WITH PORTERS AND CHEFS
Throughout your Inca Trail Trek, you'll enjoy Deluxe camping in 4 person tents that sleep only 2 people. We'll be eating in dining tents, and enjoying private toilets and showers. We'll have a team of porters and professional chefs who will aid our group along the trail carrying our overnight gear, setting up our tent city, and cooking us scrumptious meals. You only need to carry a day pack on the trail. Yes, our team quickly becomes our heroes! All you are left to do is exhale, free your mind, and take in the challenging, sacred journey.
RAINBOW MOUNTAIN (OPTIONAL EXTENSION)
Check another Peruvian natural wonder off your bucket list! Embark on this challenging trek to see the vibrant colors of Rainbow Mountain with our optional excursion.
See our WEBSITE for full trip details.
*PLEASE READ!* CONTAINS IMPORTANT PERMIT INFORMATION
Peru strictly limits the number of travelers on the Inca Trail per departure day. PERMITS WILL SELL OUT for your date.
Book your spot ASAP.

You must have your Passport to book. If you do not have your passport, please send us an email (info@ExplorerChick.com). We can temporarily secure your permit with your license.

Explorer Chick will secure your Inca Trail Permits as soon as our Trip Minimum is met.

After the minimum is met, we secure permits as soon as we receive a new booking and deposit. We will do this until the permits are sold out.

Permits cannot be transferred to a different date or person.

Do not book travel arrangements until you have received confirmation from Explorer Chick.

We require a minimum of 5 Explorer Chicks for this trip. Please confirm your trip is guaranteed before booking your airfare.