Arches and Moab Weekend Hiking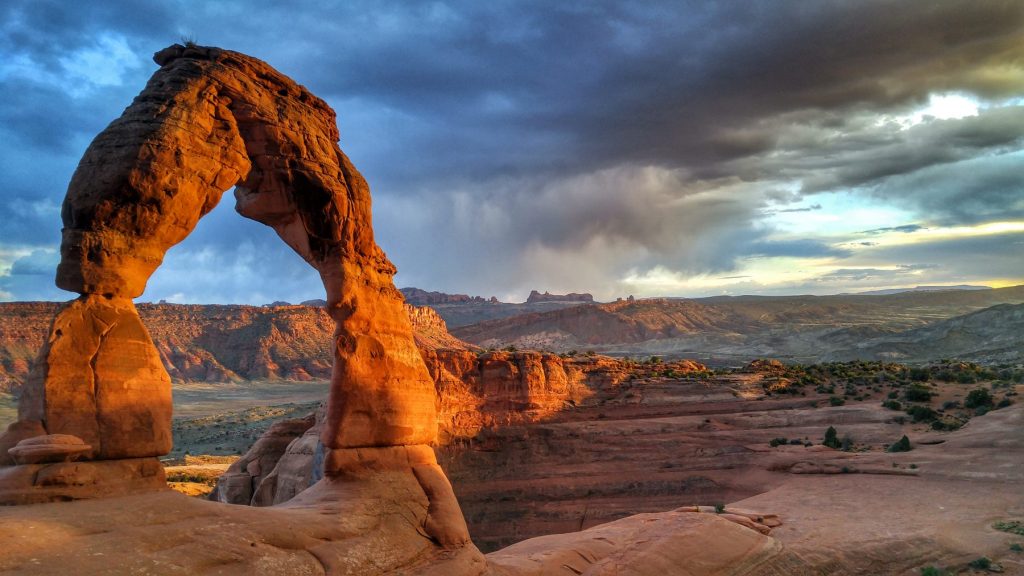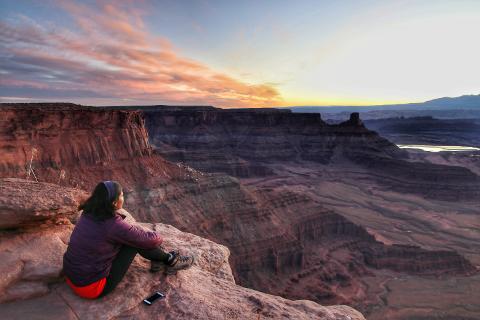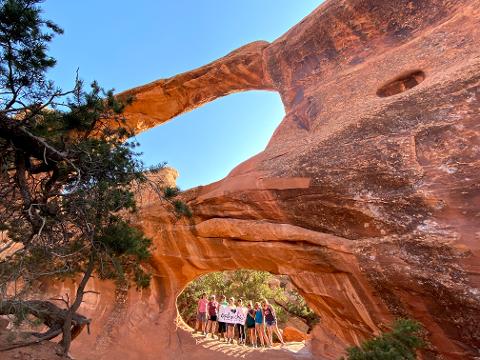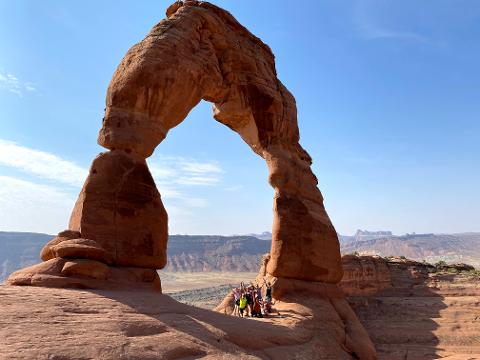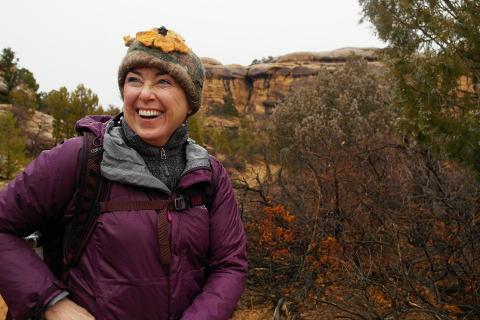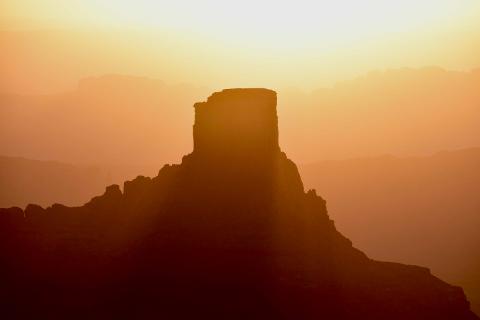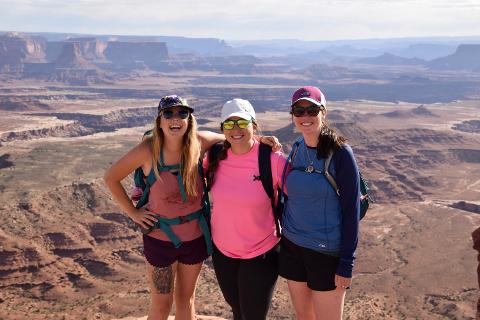 Duration: 3 Days (approx.)
Location: Moab, UT
Product code: PTTAPC
Hike the best trails in Canyonlands and Arches National Parks while exploring the desert landscape over a 4 day weekend trip on our women's hiking tour to Moab, Utah.
Your Arches and Moab Weekend Hiking Adventure has been carefully curated and "in the field" tested by your Explorer Chick team over YEARS of playing in this outdoor mecca in the desert. You'll squeeze in some serious hiking over the course of a long weekend working on those hiker booty gains. Most of the ground you'll cover doesn't even show up on Utah hiking blogs.
Wander among red sandstone pillars in the Needles District of Canyonlands National Park. Explore 6 arches in one trail to discover the namesake of Arches National Park. You'll catch an unforgettable sunrise at Deadhorse Point State Park as you sip your coffee and munch on your breakfast. You'll descend down layers of red, pink, brown, and white sandstone to enjoy a well earned lunch on the White Rim of the Colorado River in Canyonlands National Park. Every day you can expect to be challenged by a new trail, and a new horizon, and new friends.
Your thighs will sing every day as you walk a new trail, admire a new horizon, and conquer a new National Park.
Your heart will swoon every night as you kick off your dusty hiking boots, share bad jokes, and enjoy fresh-made meals in the Explorer Chick lodge.
We'll enjoy the occasional meal out and even squeeze in some time for you to meander and shop in the funky town of Moab. Your adventure begins with an easy rendezvous at a Salt Lake City airport hotel – we take care of all the transportation from there!
Phew, did we mention this is all going down in 4 days?
For full details visit our website: ExplorerChick.com
Explorer Chick is an approved and permitted Commercial Operator for Arches and Canyonlands National Parks.