Slovenia Hiking Hut to Hut, Lake Bled, and Wine Country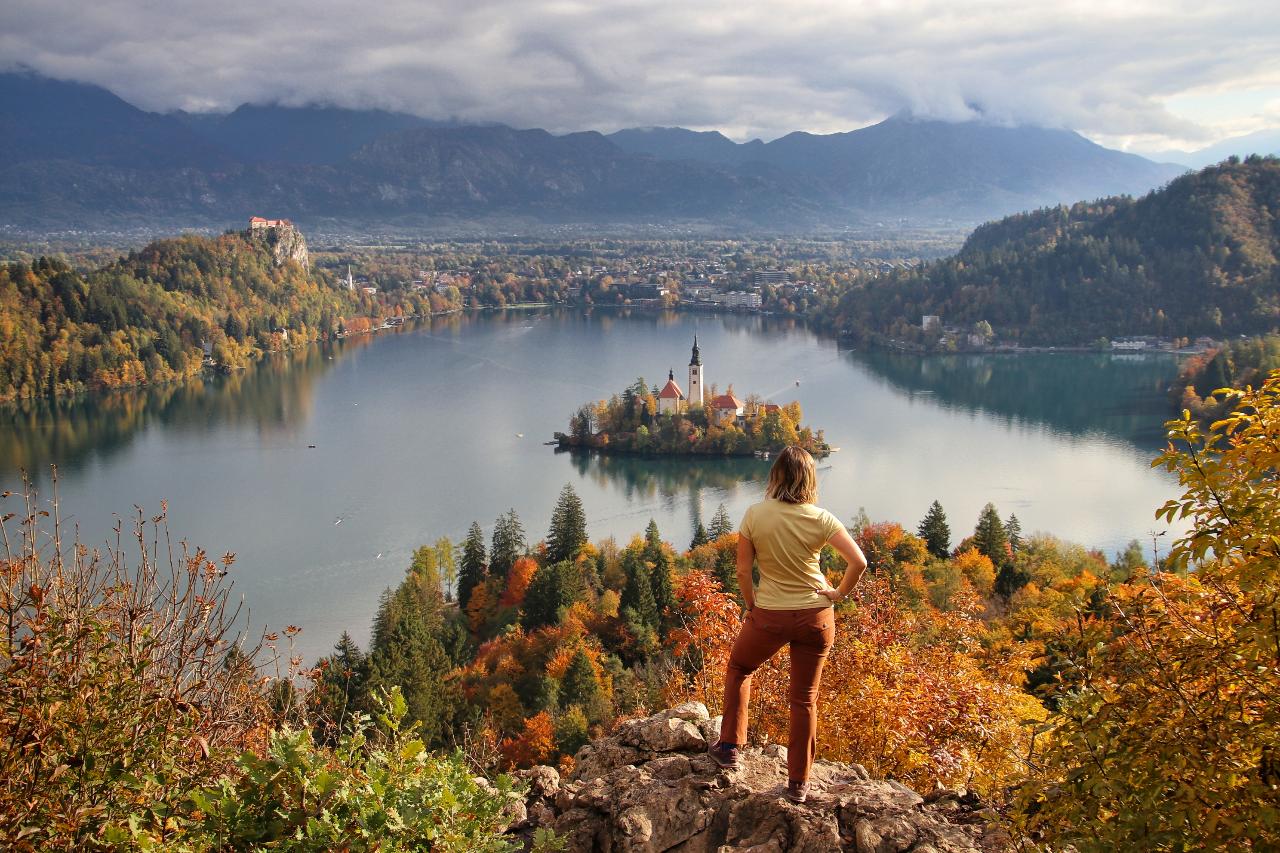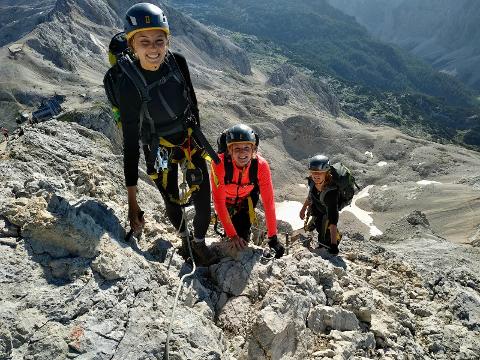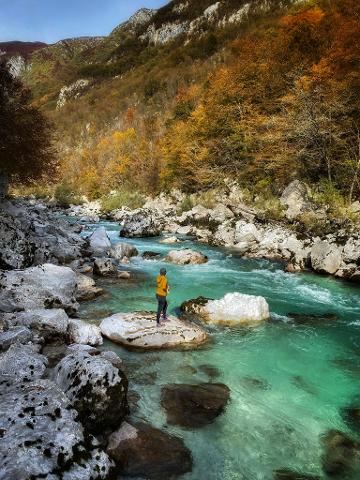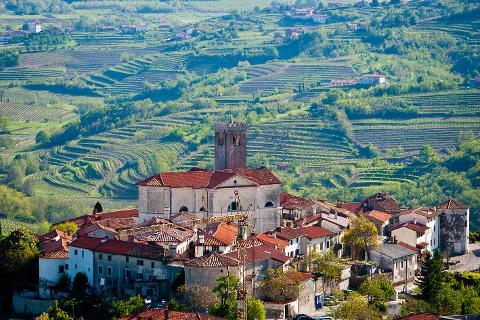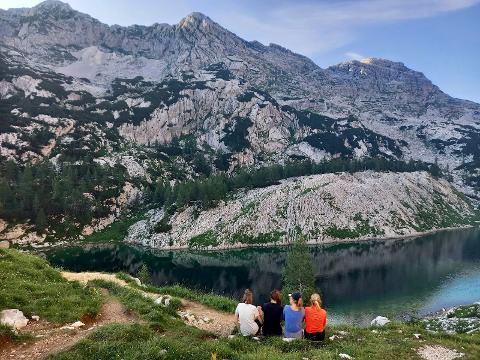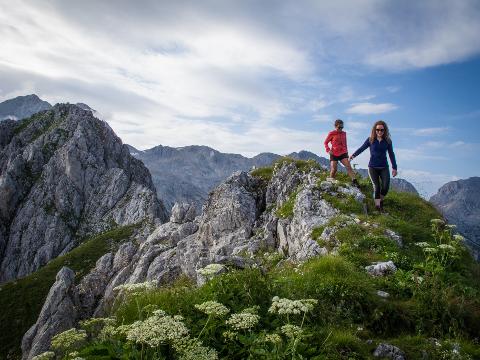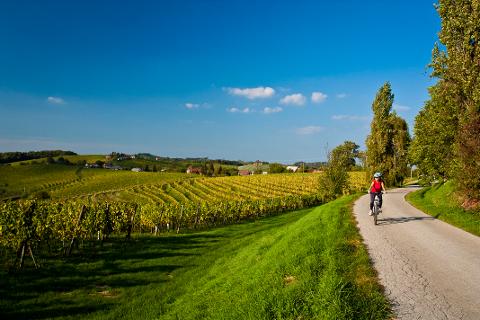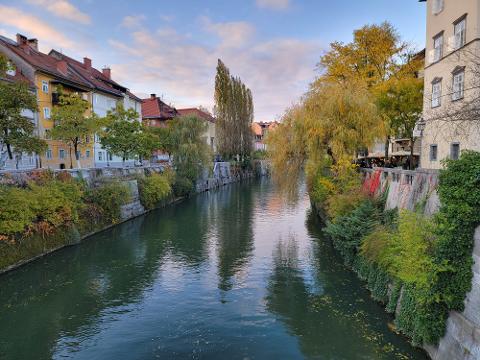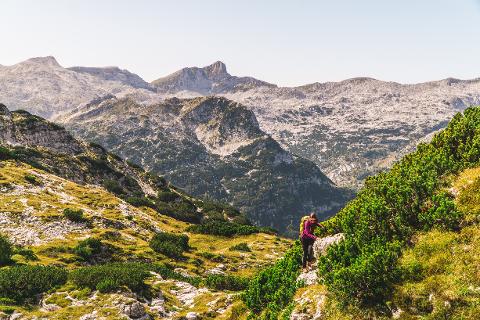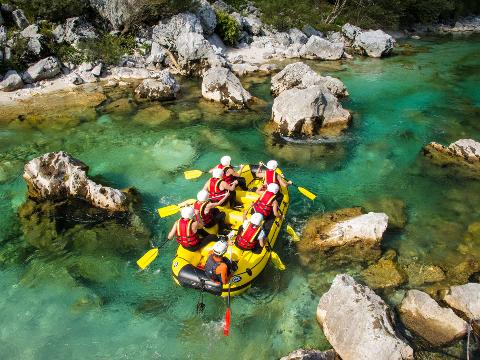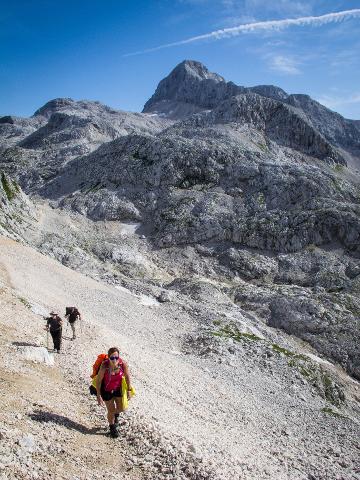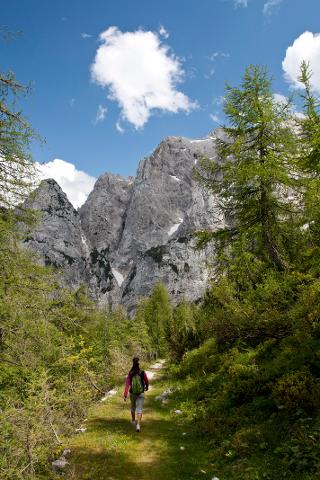 Duration: 8 Days (approx.)
Product code: P8KAB8
Get all the cowbell your heart desires in the undulating Alpine valleys and mountain passes of Slovenia.
Slo-what-now?
Slovenia is the sweet spot between Austria, Italy and Croatia. This week-long women's hut to hut hiking, rafting, paddle-boarding and e-biking adventure includes all the good stuff. Ancient capital city exploration. Hiking hidden paths in the Triglav National Park. Trekking in the heart of the Julian Alps. Wild foraging and picnicking. And a winery bike tour! All in the company of your new bffs forever. You'll sleep in mountain huts and hotels. You'll eat rich, comforting foods. And you'll go home wishing your partner could talk dirty to you in Slavic.

Hit the ancient streets of Ljubljana.
This capital city is so beautiful – and so filled with history – that it doesn't feel real. Wander the older-than-Rome winding paths. Fantasize over which poets strolled along the river banks. Wink at a street busker. Sigh as lovers canoodle by the overlooking castle. Slovenia feels like the place where things happen, and you're here for 8 magical days to see it all.
Hike Hut to Hut in Triglav National Park and the Julian Alps.
Clamber through remote mountain passes to the cadence of delightfully foreign moos. You're seeing the hidden splendor of the Alps on a 3-day hut-to-hut hike! Traverse forest paths, wildflower meadows and rocky trails. Gawk up at Mt. Triglav, Slovenia's highest mountain. Sample fresh dairy from farming pastures near Lake Bohinj. You're living the postcard life, doll, with optional excursions to climb additional summits – time, weather (and thigh chafe) permitting.
Trek the Seven Triglav Lakes. Explore Lakes Bohinj and Bled.
In other words, beauty beauty beauty! Enjoy some mostly downhill walking as you explore the Valley of the Seven Triglav Lakes. Keep your eyes and ears peeled for marmots before journeying to Lake Bohinj, where you'll stand-up-paddle in the morning sun. Next up, Lake Bled, the ultimate panty-dropper for nature lovers. Take all the photos from the best camera angles, brave a swim, and soak in some history as we explore a scenic drive on a road built by Russian prisoners during WWI.
Explore Soča Valley and Goriska Brda, "Slovenian Tuscany."
Wander along verdant gorges, hanging bridges and turquoise river pools in stunning Soča Valley. (And you thought the Hidden Valley Ranch picture looked pretty.) We'll meet with a local wildflower expert to forage and prepare a meal of wild edibles. We'll then hop a rafting boat down the Soča River to enjoy a leisurely float before preparing for WINE COUNTRY. We'll E-bike, wine and dine in Goriska Brda, weaving through orchards and olive groves, sampling ripe fruit from the tree, and trying the local wine. We'll even stop at a local lavender & herb farm, so get your sniffer ready for all the smells!