Iceland Glaciers and Hot Springs Winter Adventure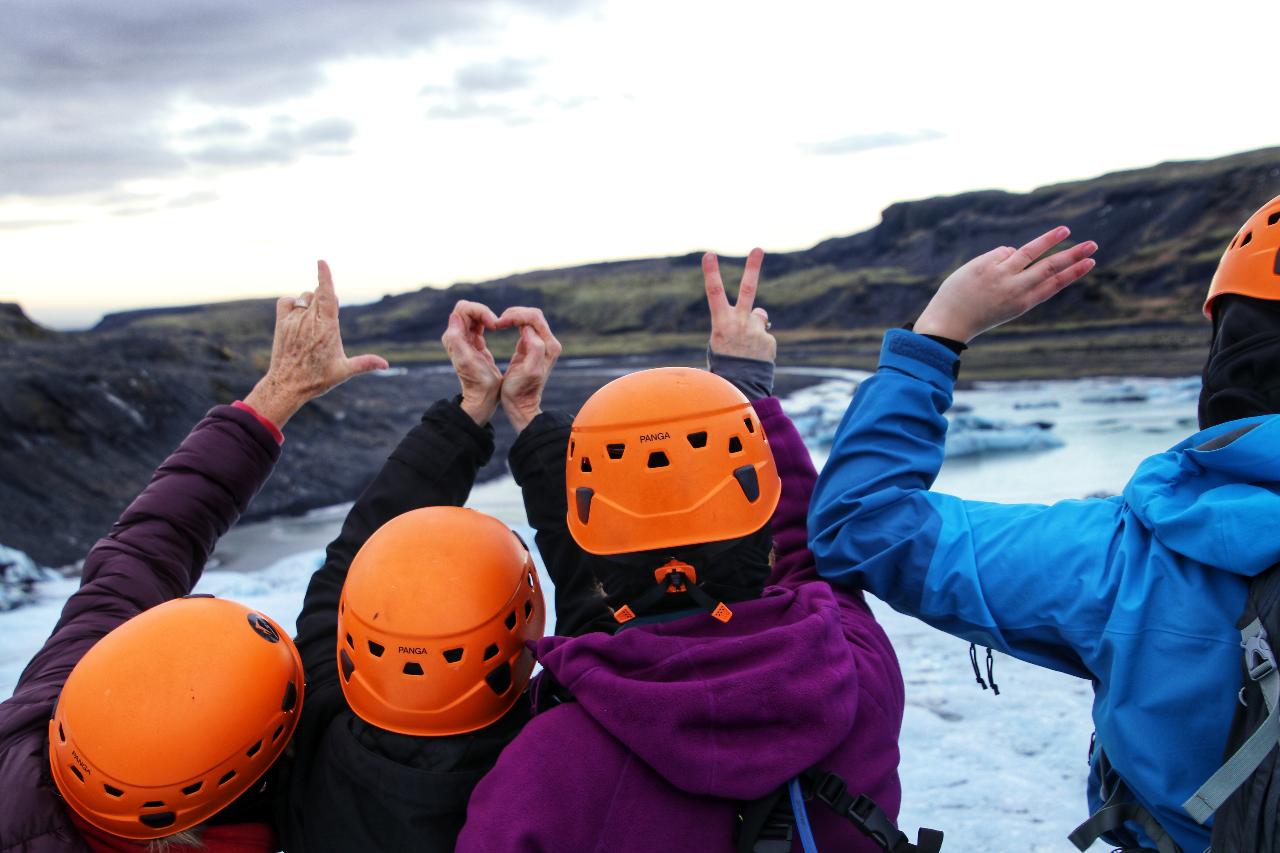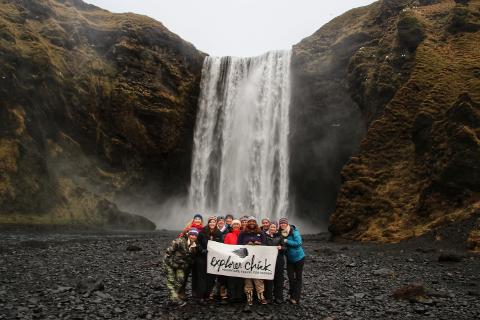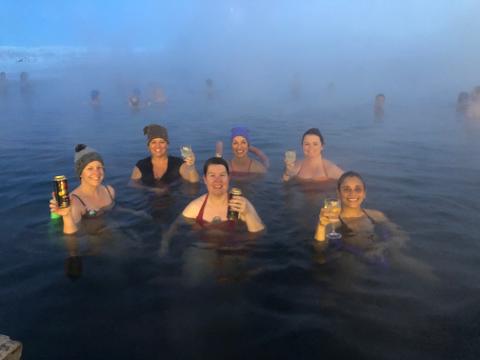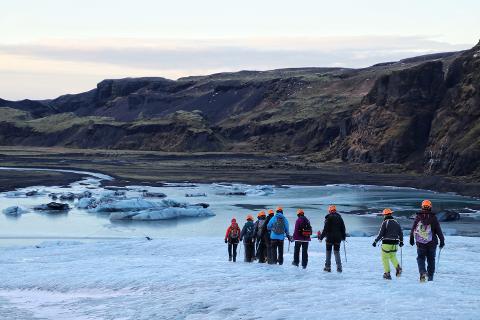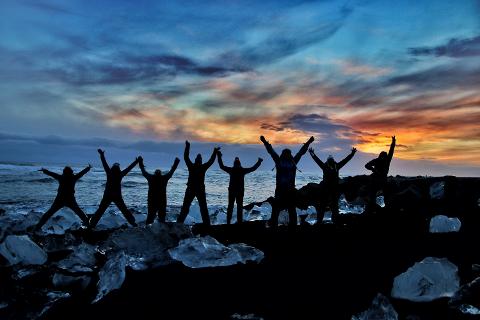 Duration: 7 Days (approx.)
Product code: PUX3HB
Set your Walter Mitty playlist to SHUFFLE as you hike, ice climb, snowmobile, ATV bike and hot-spring-hop through a Viking land with a population smaller than Staten Island! This 7-day, all-inclusive, women's-only multi-sport adventure to Iceland will bitch-slap over-worked fatigue away to make room in your soul for jaw-dropping beauty, badass women, and the most delicious gas station Pylsa you will ever eat. ?

Experience the best of Southern Iceland's Golden Circle as we board our SHE-nanigan Shuttle to road trip along the coast. We'll chase waterfalls, trek across glaciers, audibly moan in hot springs, and spend each night searching for the perfect Van Gogh sky. (Northern Lights season, baby!)

We'll leave the light pollution of Reykjavik behind to stay in traditional Icelandic Guest Houses and Hotels surrounded by total darkness at night.
When the sun's beamin', we'll frolic on the biggest glaciers decked out in crampons and ice axes. You'll get sendy ice-climbing glacial walls (Yes, you CAN ice climb!). We'll set off across black sand beaches on ATV's searching for the famous plane wreck and zipping through mountain canyons.
Let's not forget all of those waterfalls! Instagram-worthy moments include Gulfoss, Strokkur's steamy water geyser, Skógafoss, strolling along the black sands of Diamond Beach, Glacier Lagoon, Reynisdrangar, and Seljalandsfoss.
Do you work for National Geographic now? Probably.
Did we go overboard with three hot springs soaks? Probably. After hiking into a river valley, we strip down ducked behind the smallest wall ever in frigid temperatures to take a dip in a natural hot spring surrounded by snowy mountains. You'll soak with locals at the Secret Lagoon and end our epic winter adventure in the new, swanky Sky Lagoon.
Sound exciting? You'll also be with a local and an Explorer Chick Guide who will be planning your adventure day by day to take advantage of the weather and the daylight. Hey, it's a road trip where we call the shots! No rigid schedule, but a trip that flexes and flows so you get the best vacation. We'll be sure to stop at local favorites too for ice cream, shopping, and craft brews!
Are you ready for this?!
For Full Details, visit ExplorerChick.com