Machu Picchu and Rainbow Mountain Multisport Adventure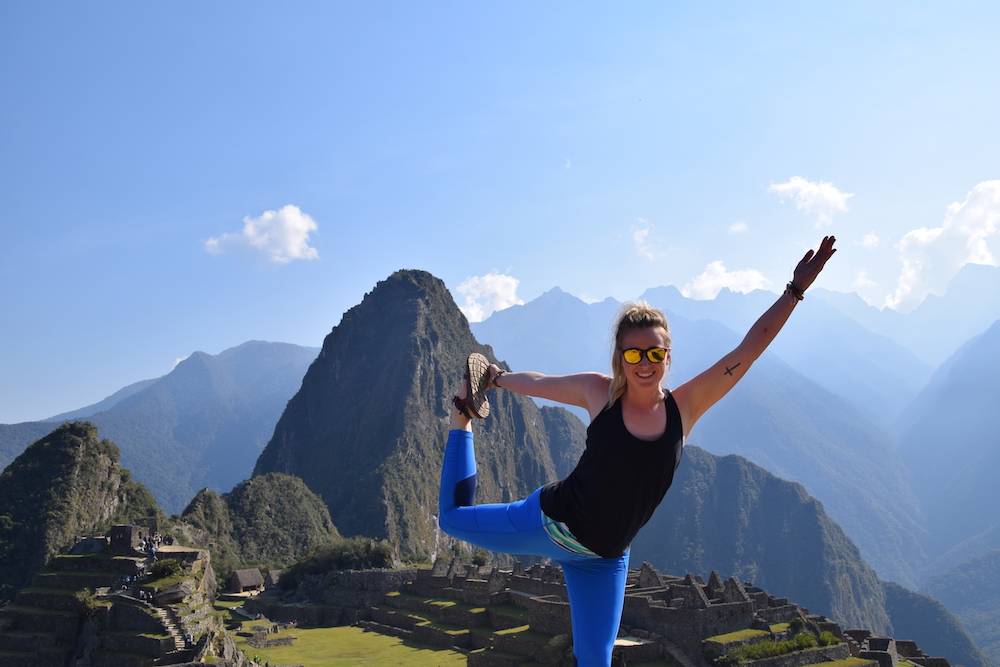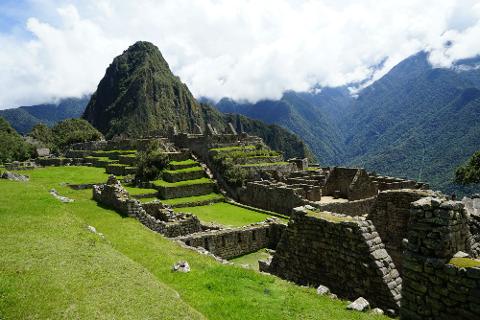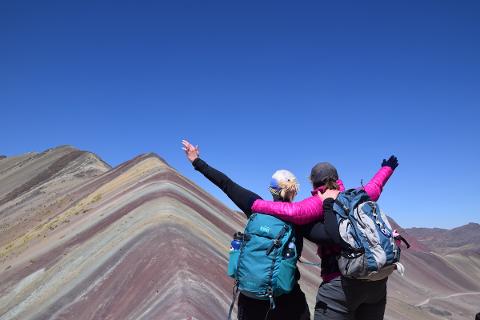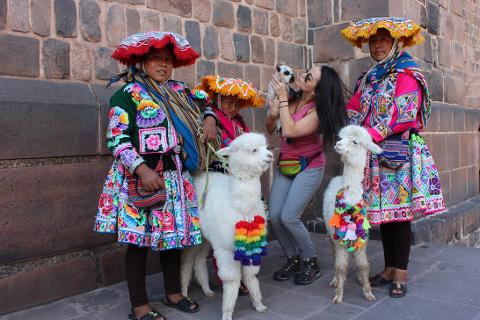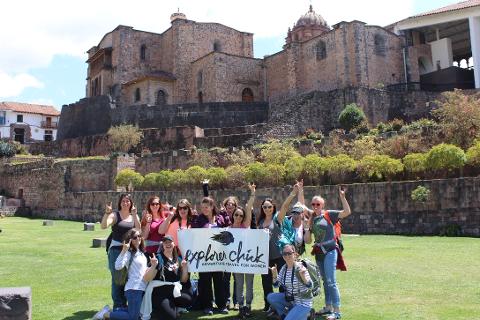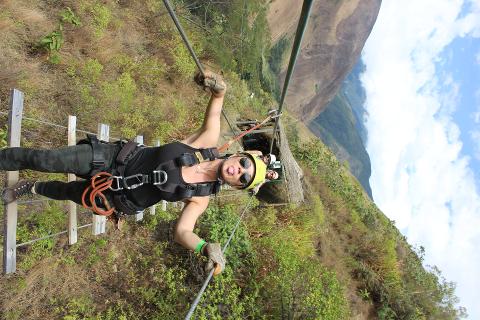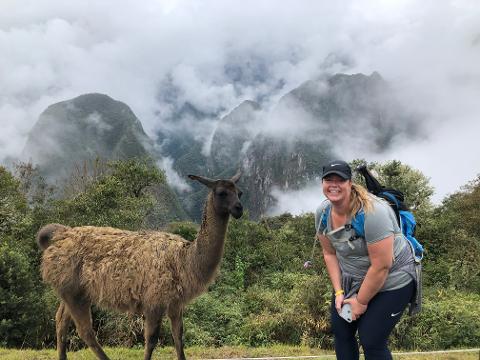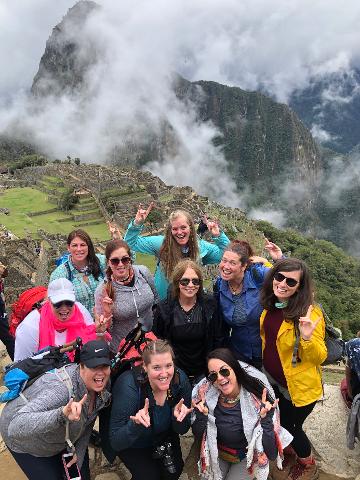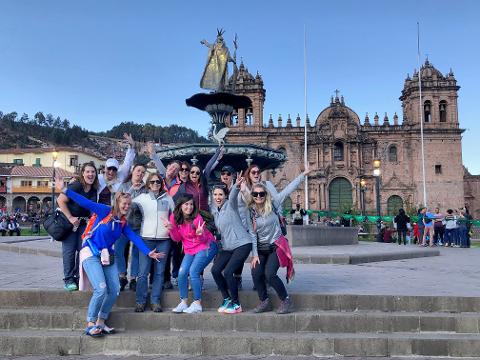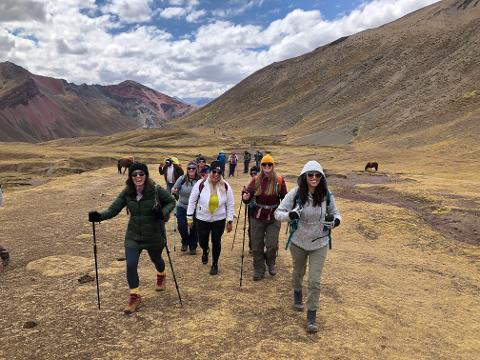 Duration: 8 Days (approx.)
Product code: PNMU1M
Enjoy biking, hiking, and rafting during our multisport on our Machu Picchu & Rainbow Mountain Peru Tour. Meet and travel with adventurous women just like you! You'll spend 4 days on a multisport journey to Machu Picchu including Hiking, Mountain Biking, White Water Rafting, and Zip-lining. Prior to your journey, you'll spend 2 days acclimatizing in Cusco and the Sacred Valley. You will also embark on a single day hike to Rainbow Mountain.
CUSCO AND THE SACRED VALLEY
During the first part of your adventure you'll explore the ancient ruins, landmarks, and museums of Cusco and the Sacred Valley with Explorer Chick on private tours. Sites to see include Cusco Cathedral, the Inca Museum, and Sacsayhuaman. Our private guide will walk us through each site giving us a personal tour and revealing the stories of the Incan Culture. Along the way, we'll have a few surprises and special moments that will leave you moved by the spirituality and kindness of the Quechua culture.
HIKE TO RAINBOW MOUNTAIN
On Day 3, it's an epic and challenging day of hiking to Rainbow Mountain. It's a super early start to drive our private bus to over the dirt roads to our trail head. Upon arrival, our team of chefs and porters will set up our dining tent and cook up a delicious and nutritious breakfast as you take in the views of the surrounding towering peaks. Then, you'll hike deep into the spectacular painted hills, also known as Vinicunca.
The Red Valley will blow you away with the striking contrasts of green and red. You'll feel like you've stumbled into a technicolor, fantasy land. Of course, the goal is Rainbow Mountain which will require every ounce of grit you can muster. The hike per se isn't challenging, but the altitude will test your limits. Yet, the reward is the summit surrounded by an unexplored land filled with snow-covered glaciated peaks, wildly desert landscapes, herds of alpaca, and immaculate beauty.
CYCLING, RAFTING, HIKING AND ZIP-LINING
You'll start your multisport journey to Machu Picchu on Day 4 with a string of exciting adventures. To reach the sacred site, you'll first downhill cycle for nearly 30 miles descending from the high mountains into the cloud forest. It's rush riding downhill while also taking in the high mountains around you. Then it's an exciting white water rafting trip down the Urubamba River. The river is beginner friendly and your guides will have you in stitches! You'll also hike a scenic portion of the Inca Trail high above the Urubamba River. Walking along cliff sides, you'll get your first taste of Incan Steps while admiring their engineering feats.
Visit a real working coffee farm where you roast, hand grind, and sip on coffee. Hmmmm….Yes, it is as good as it sounds! Of course, we'll take time to relax and sooth sore muscles in crystal clear hot springs. Next up is Zip-lining! Our course will have you soaring upside down, like Wonder Woman, across mountains and over canyons. Our final adventure is hiking another portion of the Inca trail to Aguas Calientes (aka Machu Picchu Town).
MACHU PICCHU
The next morning, we wake super early to be one of the first to board the buses to the gates of Machu Picchu. Upon arrival our local guide will quickly usher us through the queues and kick off our private tour awarding us some privacy before the crowds descend on the ruins. Our local guide will take us through Machu Picchu pointing out areas of significance. Oh, and the BEST spots to snag those Machu Picchu Glamour Shots. Then with remaining time, take an opportunity to climb Mt. Machu Picchu!
DELUXE CAMPING
Throughout your Multisport Adventure, enjoy Deluxe camping in 4 person tents that sleep only 2 people. We'll have a team of porters and professional chefs who will aid our group with our overnight gear, setting up our tent city, and cooking us scrumptious meals. Yes, our team quickly becomes our heroes! All you are left to do is exhale, free your mind, and take in the challenging, sacred journey.
See our WEBSITE for full trip details.