Croatia Hiking National Parks and Multisport Adventure Tour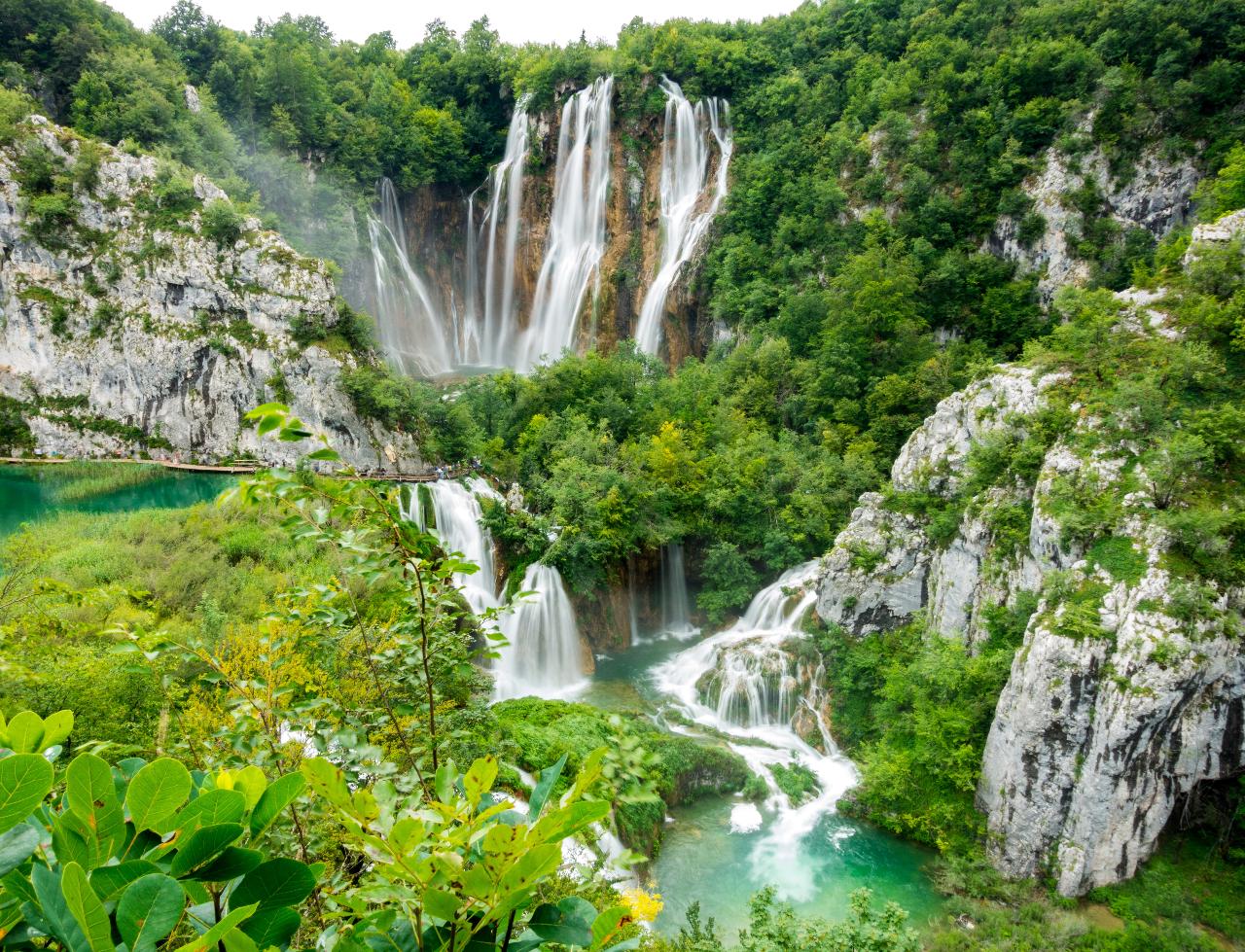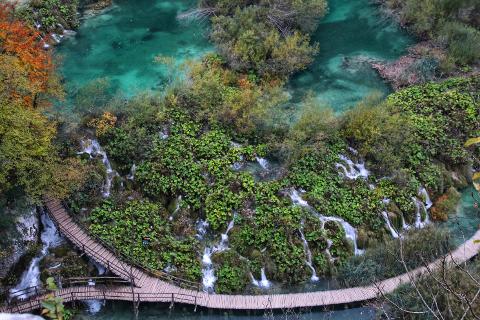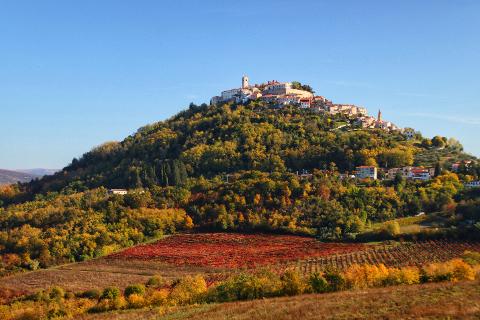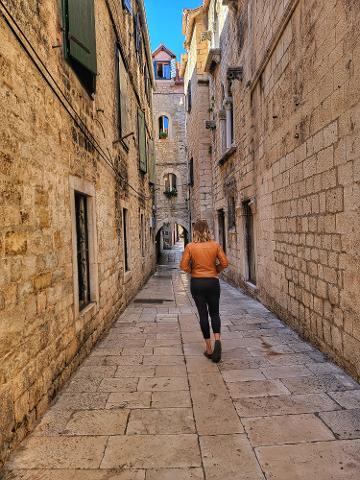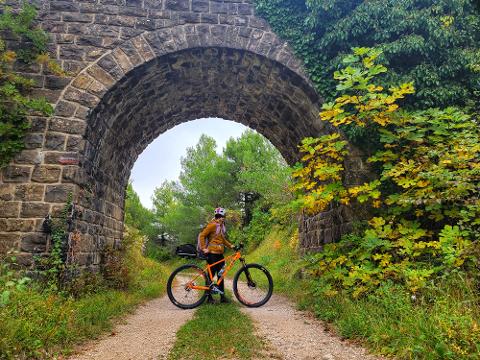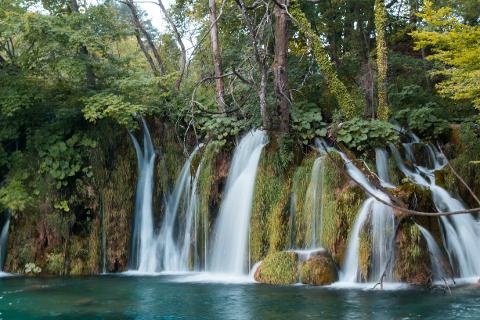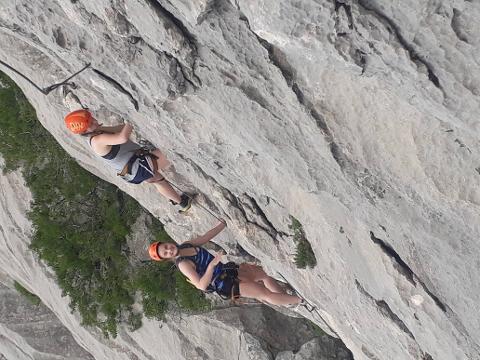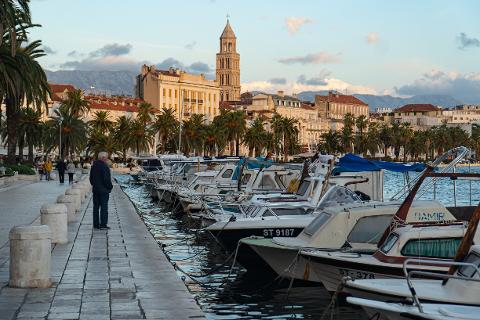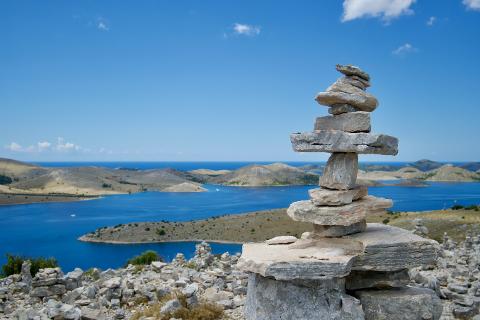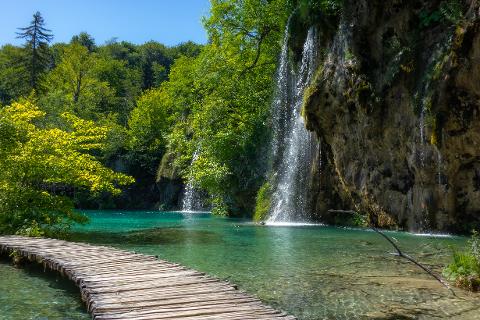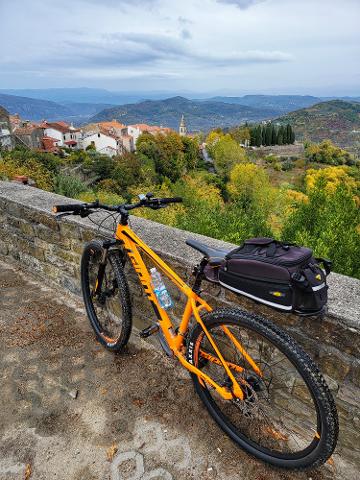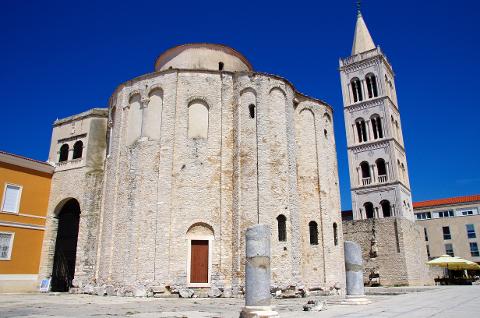 Duration: 8 Days (approx.)
Location: Split
Product code: PREK0C
Get ready to blow to have your mind blown multiple times over turquoise waters, frothing falls, badass mountain summits, and medieval towns. Croatia will turn anyone into an annoying romantic. Book your week-long women's multi-sport adventure tour featuring hiking, e-biking, mountain-summiting, sea kayaking, snorkeling, and plenty of Adriatic Sea swimming. You'll explore ancient cities tripping through architectural history – ancient Roman, Venetian Gothic, Romanesque, Medieval. Cycle through stupid-pretty Istrian Peninsula hilltop towns. Bust your booties through Plitvice Lakes and Paklenica National Parks. Climb freaking Bojin Kuk via ferrata. And float through the 80+ islands that make up Kornati National Park. BRB we need to pick our jaw up from off the ground.
EXPLORE ZAGREB, CROATIA'S CAPITAL CITY
You and your Explorer Chick entourage will geek over all the architecture porn – from medieval stone gates to Gothic cathedrals. We'll visit a local must, the Dolac farmer's market, and gather for a welcome dinner in the old town. Did you just change your Insta handle to Croatia_Cutie? We are obsessed with you.
E-BIKES, WINE, AND TRUFFLES IN THE ISTRIAN COUNTRYSIDE
What could be better than seeing tiny cutie towns? TASTING the wares of those tiny cutie towns! We'll cruise the Parenzana trail on our E-Bikes, stopping in Grožnjan, Oprtalj and Motovun for coffee, olive oil tastings, and a spectacular lunch. By evening, we'll cycle to the top of Motovun for a stunning gargoyle view of the Adriatic cities. Clear up some storage for all the dog pictures as our local truffle hunter talks fungi to us. You won't leave Istria without loading your bike down with bottles of wine and a tummy full of truffles.
HIKE PLITVICE LAKES AND PAKLENICA NATIONAL PARKS
You're gonna see the kind of natural beauty that shows up in the screensavers of Apple products. The Instagram world is stark raving mad over Plitvice Lakes because of its unique system of lakes and waterfalls. A rock climbing and hiking paradise awaits you in Paklenica National Park with views of the Adriatic Sea from your very own mountain summit.
KORNATI NATIONAL PARK SPEED-BOAT AND SPLIT SEA-KAYAKS
The best views of this gorgeous region are often gleaned from the sea. Across two days, we'll explore the island systems via speedboat and sea-kayak, leaving plenty of time for swimming, snorkeling and floating otter-style on your back. You are basically a mermaid now and have to deal with mermaid things like schools of fish, coral spottings and island lunches. You poor thing.