Active Uganda Gorilla Trekking, Hiking, and Safari Adventure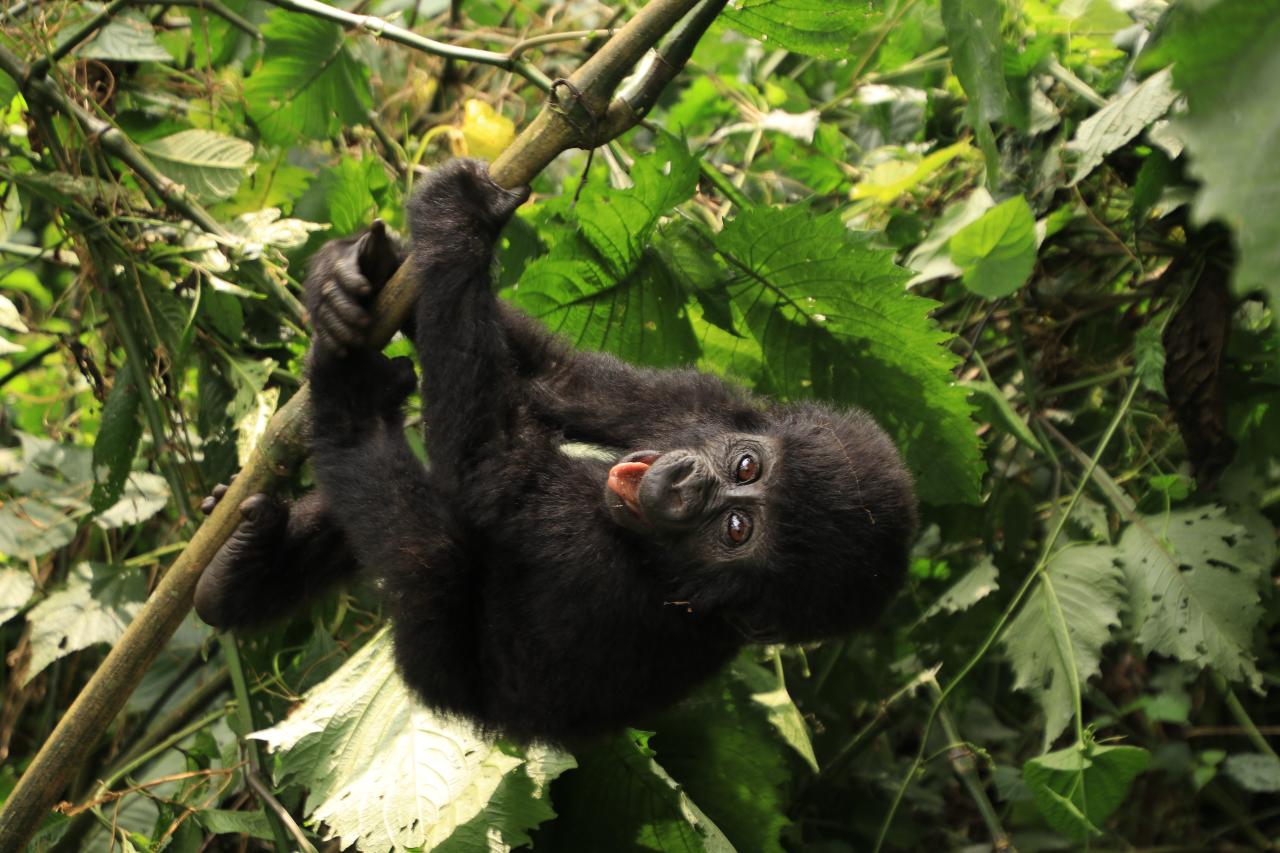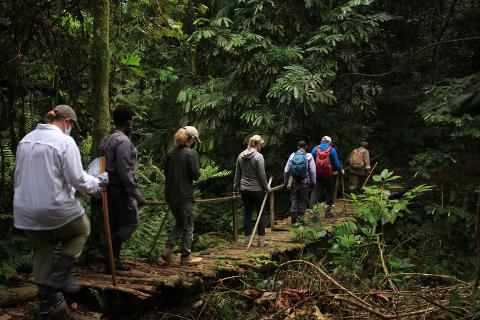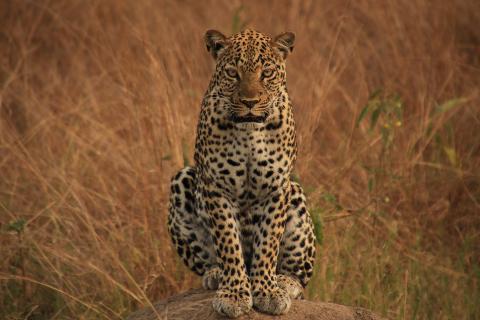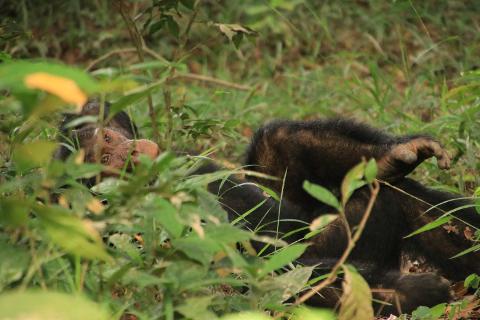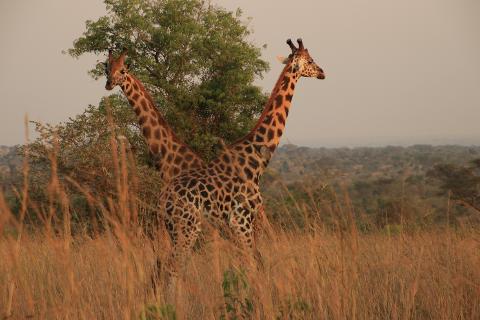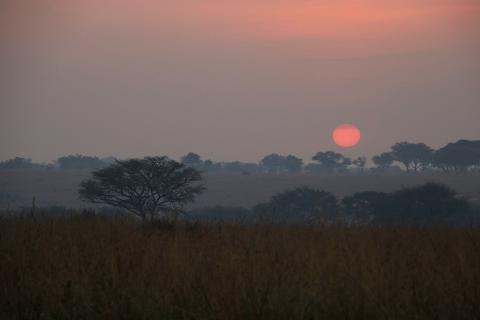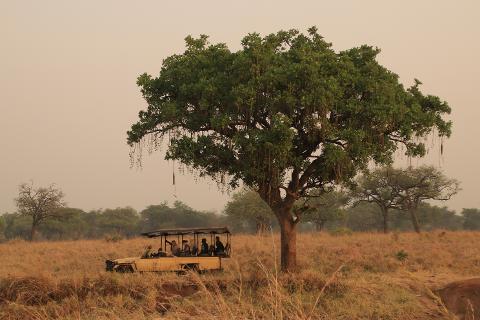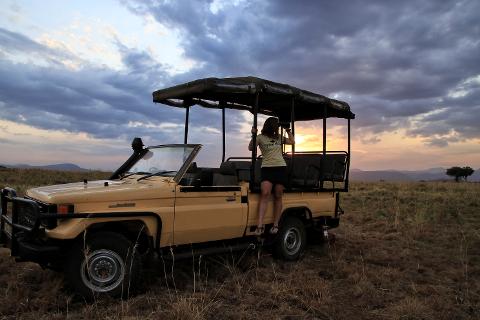 Duration: 10 Days (approx.)
Location: Entebbe
Product code: PKEJFV
Ready for a legit trip of a lifetime? Pack you travel journa and sharpen your pencil for our 10-day women's active Uganda Gorilla trekking, hiking, and Safari Adventure that will *literally* change your soul. Our founder cannot and will not shut up about it and will send everyone she knows shrieking chimpanzee videos. This is Untouched Uganda.
Enjoy all the fruits of "The Pearl of Africa." Gorgeous mountains, dense forests, hazy savannahs. A literal animal kingdom around the watering hole in the remote Kidepo Valley National Park. An intimate visit with one of the most isolated mountain tribes in Africa. All the game drives to spot lions, cheetahs, elephants, giraffes, ostriches and so much more. Chimp tracking in Queen Elizabeth National Park. A hike through the Rwenzori mountains. And a Bwindi gorilla trekking encounter that will make your ovaries explode.
DISCOVER REMOTE KIDEPO VALLEY NATIONAL PARK
Fly to Kidepo Valley National Park, Uganda's most remote game reserve that sits at the northern most part of the country. You'll step off the charter plane to an unspoiled, golden savannah to spy the most spectacular creatures you've only seen in zoos. Search for lions, elephants, giraffes, monkeys, cheetah, ostrich and more on your game drives. Toast the day with a traditional sundowner. Scramble above the clouds to the crest of Mount Morungole to spend time with the Ik tribe. Return to your luxury safari cottage where you can wash the day off in your own private outdoor bath while admiring wild zebras. Pinch me.
HIKE THE RWENZORI MOUNTAINS
Walk alongside the Munyambuli River and breathe in the most pristine forests on earth. We'll start our journey through the gates of Queen Elizabeth National Park and hike a little over 7.8 miles to enjoy the quiet, sweeping views keeping our eyes peeled for monkeys. Again, this is a tucked away region most tourists don't visit, so you'll enjoy both intense beauty and incredible peace.
WALK AMONGST CHIMPS IN THE KYAMBURA GORGE
We'll snag our knowledgeable guides and hike down to the Kyambura Gorge to the splashes and roars of wild hippo! We'll track the calls of chimpanzees who have just finished breakfast, and are thumping to the forest floor to go about their days. Carefully but bravely, we'll follow them through the forest to see how they live.
CRUISE THE KAZINGA CHANNEL
Hop a 3-hour boat ride down a Channel that contains the world's largest concentrations of hippos, Nile crocodiles, buffalo, elephants and all kinds of birds. It's like Universal Studios only REAL. Keep your cameras angled at the water!
TRACK LIONS, LEOPARDS AND HYENAS
We'll team up with Uganda Carnivore Program to learn about their big cat conservation efforts. Scientists jump into our Land Cruisers and using radio-telemetry, we'll track the movements of these predators inside Queen Elizabeth National Park.
GORILLA TREK IN BWINDI NATIONAL PARK
Maybe the crown jewel of the trip? Of your life? Of anything? Our guide will machete a path through the impenetrable forest to give us a glorious hour hearing, seeing (and sometimes smelling) the majestic movements of a local gorilla clan. There will be tears. You will leave this tour changed.
DIRECTLY SUPPORT LOCAL WOMEN
One of our homestead stays benefits the fearless women of Ride 4 a Woman. We'll stay with the organization leaders and help support job creation, clean water and teaching women new skills. The chance to sit and speak with these she-ros is a once in a lifetime opportunity. We couldn't think of a better place to host our farewell BBQ dinner.
HOP CHARTER FLIGHTS AND SKIP THE LONG DRIVES
We charter planes to reach the remote, less visited regions and to skip the long drives that can take up entire days. Hey, you didn't come to Uganda to waste time watching the asphalt wiz by from a Land Cruiser window. We fly to Kidepo, Queen Elizabeth, and back to Entebbe from Bwindi.