Edible and Medicinal Plants Tour with Forest Bathing in Hocking Hills, OH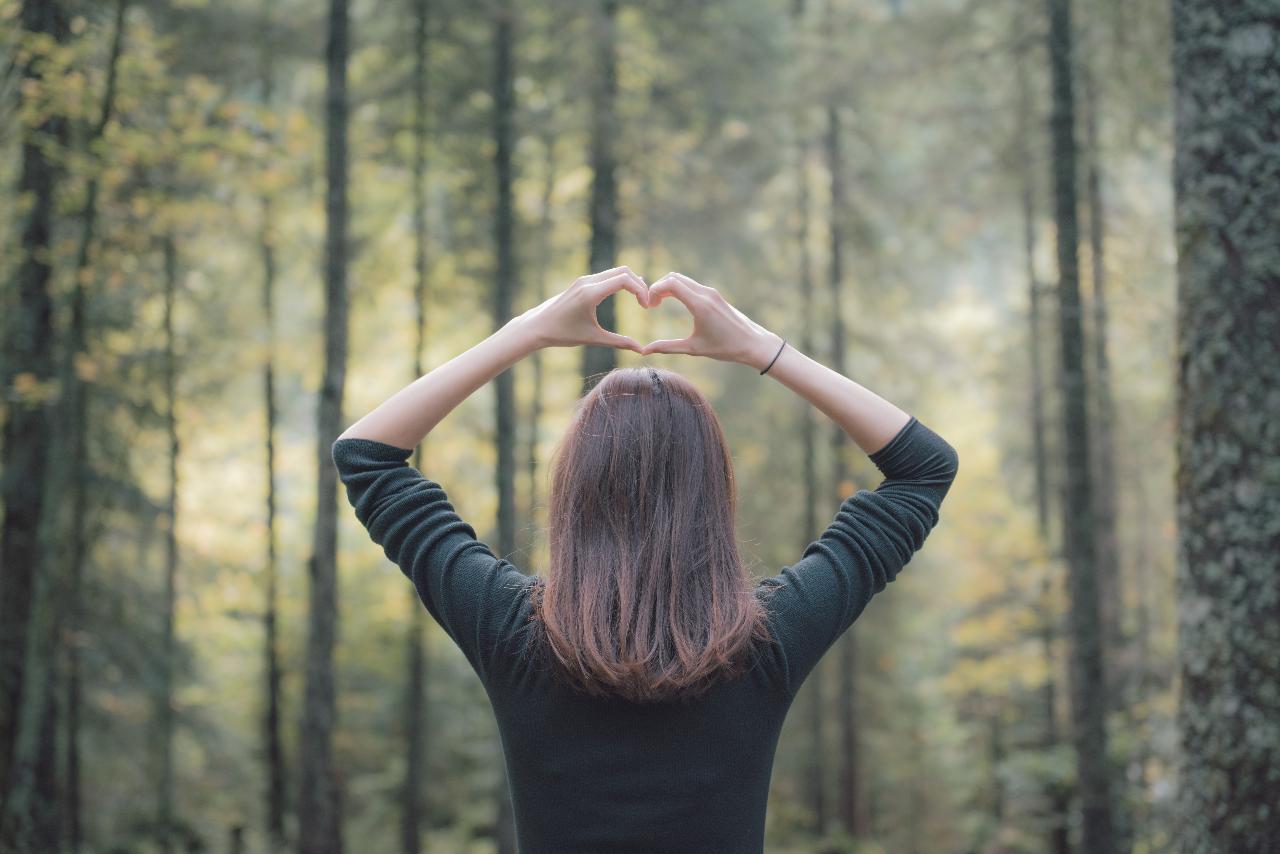 Duration: 4 Hours (approx.)
Location: Rockbridge, Ohio
Product code: P3U5TP
Trip Capacity: 7 Explorer Chicks
Nature has a way of unwinding and recharging our souls. Comforting us by the sounds of the forest, the scent of the trees, the sunlight playing through the leaves, and the freshness felt from the clean air. Melting our stress and worry away. Helping us to relax from our busy weeks and even helping us to think more clearly. Now how do we activate our senses like this you ask? By practicing the Japanese art of shinrin-yoku, or forest bathing, which is good for both physical and mental well-being. It's proven to reduce stress hormone production, improve feelings of happiness and free up creativity, lower heart rate and blood pressure, boost the immune system, and accelerate recovery from illness.
Forest Bathing in the
Hocking Hills
We will meet at High Rock Adventures, then drive our own vehicles a short 4-minute drive to our forest bathing location. Shinrin-yoku is not an exercise, or hiking, or jogging. It is simply being in nature, connecting with it through our senses of sight, hearing, taste, smell, and touch. Shinrin-yoku is like a bridge. By opening our five senses, it bridges the gap between us and the natural world. Our response to nature is emotional. Let's take the time to listen to the birds singing and the breeze rustling the leaves of the trees. Look at the sunlight as it filters through the different greens of the trees. Breathe in the fragrance of the forest, taste the freshness of the air. Place your hands on the trunk of a tree. Dip your fingers or toes in a stream. Lie on the ground. Drink in all the flavors of the forest.
Identifying Edible and Medical Plants Workshop
Learn how to locate and identify local plants with superpowers ??‍♀️ that many may unknowingly refer to as weeds. Plants such as Plantains, Dandelions, and others typically simply grow wild in most yards and along edges. We will learn how to spot and identify each unique characteristic. We will be using all of our senses as we touch and smell adding a deeper connection in our memory. In some cases, we will taste as well. The plant of the season will be highlighted as we enjoy a homemade treat or tea harvested locally. Learn about several plants that are easy to find or grow that you can use to make your own teas and/or herbal remedies at home.
Check out our other Hocking Hills adventures to make the most of your rockin' weekend!
There's also plenty of hiking in the area, so stay and explore if you have time.
What's Included
Guided forest bathing shirnin-yoku experience.
Workshop identifying native plants and their medical and edible benefits.
Treat at the end showcasing the local plant of the season.




*Explorer Chick and its partners reserve the option to modify trip itineraries at the discretion of your tour director as necessary due to weather, conditions, illness, injury, group dynamics, or other unforeseen incidents.

*Tipping your Guides is optional and not included in the price of your adventure. Gratuities may be given to one leader—the team divides tips among themselves after the trip. We recommend 10-20%.

Why aren't Guide gratuities included in the trip price? Allowing Guides to accept tips is customary in the tour industry and for good reason. Explorer Chicks enjoy the opportunity to recognize their Guides personally for their hard work and keeping them safe.
The Details
For all 2022 Hocking Hills events
Masks are required while inside of the High Rock Main Office where the restrooms are.
The mask can be removed when you are able to maintain the 6 ft distance. This will help ensure your safety as well as the High Rock staff.
Check-in Time: 30 minutes prior to departure.
Print or Screenshot your directions ahead of time. Service can be spotty.
Duration: 4- 4.5 Hours.
We will be meeting at High Rock for check-in.
Restrooms and fresh Spring Water refills are available at High Rock during check-in.
No Restrooms are available on the land where the Forest Bathing experience takes place.
We will need to take our own vehicles a short 4-minute drive to the Forest Bathing location.
Women-Only, 21+.
If you are interested in looking for lodging:

Most of the local Cabins have a 2-night minimum.

For single nights check local hotels.

The Holiday Inn Express in Logan or Lancaster both are close.
Or the Baymont Inn in Logan.
Waiver(s)
Print and Sign the High Rock Waiver prior to your arrival.
Your order Confirmation will include a link to our Smart Waiver. Please take a minute to sign online.
Location:
High Rock Adventures
10108 Opossum Hollow Rd
Rockbridge, Ohio 43149
740-385-9886