Alpaca Ranch Tour & Bonfire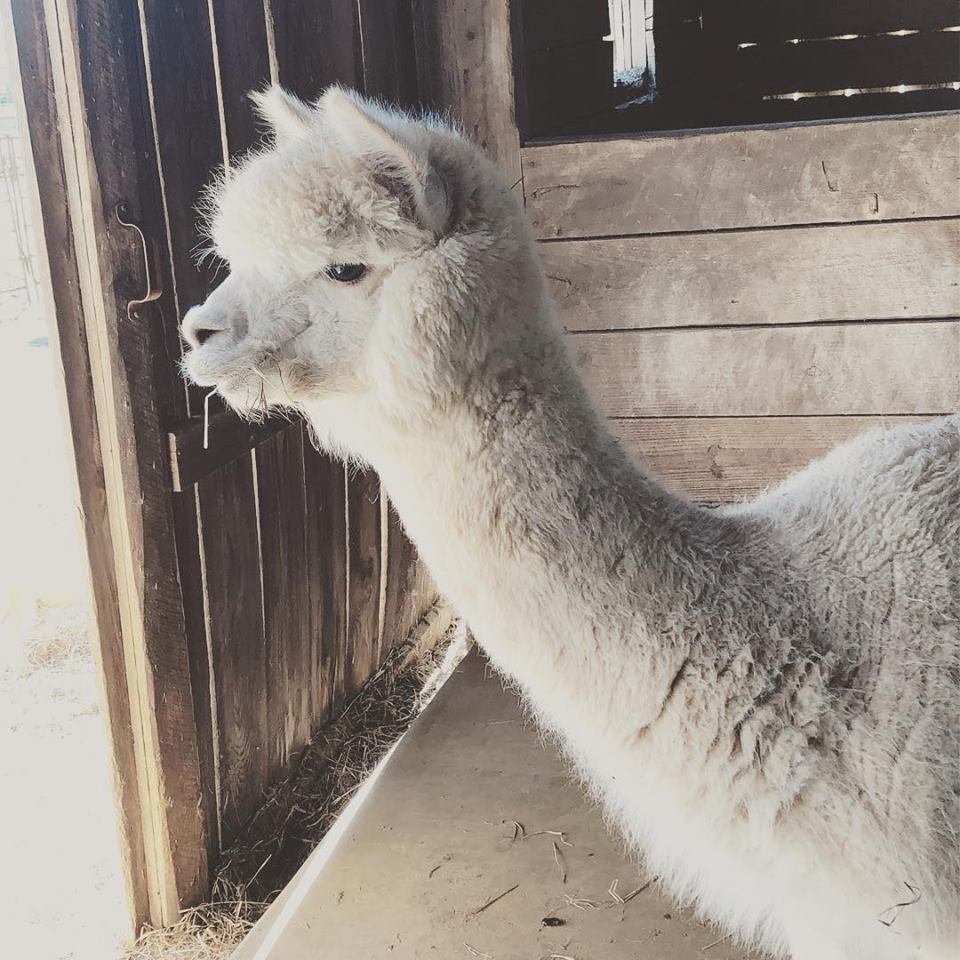 Duration: 4 Hours (approx.)
Location: Iron Station, NC
Product code: PFLPXP
Trip Capacity: 23 Explorer Chicks
Trip Minimum: 10 Explorer Chicks
Join Explorer Chick for a Private Women-Only Evening at the Alpaca Ranch!
Do you ever tire of the hustle and bustle of city life and wonder what ranch life would be like? Or do you just love cuddling with animals? This is your opportunity to try on ranch life and hangout with alpacas!
What makes alpacas special and different than llamas? Alpacas are too small to be used as pack animals. Instead, they were bred exclusively for their wool and meat. Alpacas are social herd animals that live in family groups. They are gentle, elegant, inquisitive, intelligent and observant.
You will begin this Mini with a tour of the ranch. You will learn all about the needs of alpacas, including what they eat and how to care for them. You will gain knowledge about the shearing process and alpaca wool. After the tour you will get your taste of country life with ranch farm chores. This could be anything from brushing or feeding the alpacas to shoveling straw.
When you've finished all your chores we will meet back at the bonfire for out Pizza Party ans S'mores! We'll share stories and laughs before we depart for the night. Non-alcoholic beverages are provided, but you are free to bring your favorite adult beverage.
What's Included:
Farm Tour
Farm Chores
Pizza
Non-Alcoholic Beverages
Bonfire with S'mores
*All specific animal encounters are nit guaranteed. Please keep in mind they are wild animals Please keep in mind they are wild animals in their own habit.
*Explorer Chick and its partners reserve the option to modify trip itineraries at their discretion as necessary due to weather, conditions, illness, injury, group dynamics, or other unforeseen incidents.
*Tipping your Guides is optional and not included in the price of your adventure. Gratuities may be given to one leader—the team divides tips among themselves after the trip. We recommend 10-20%.
Why aren't Guide gratuities included in the trip price? Allowing Guides to accept tips is customary in the tour industry and for good reason. Explorer Chicks enjoy the opportunity to recognize their Guides personally for their hard work and keeping them safe.